Based South West of Cambridge, we are a successful family-run business accredited by the Association of Professional Landscapers with high profile contracts across East Anglia.
 We are always looking for passionate individuals interested in a career in horticulture and landscaping to join our small, friendly, hardworking team.
We offer apprenticeships, skilled, unskilled and part time work. We also work with self-employed contractors. It is important to us as a company that we give our staff the best opportunities to grow their skillsets, working closely with Writtle University College, The Association of Professional Landscapers and other specialist training centres.
If you want to be part of the Jacq and Wills team send us an email with your CV attached to info@jwlandscapes.co.uk. We look forward to hearing from you!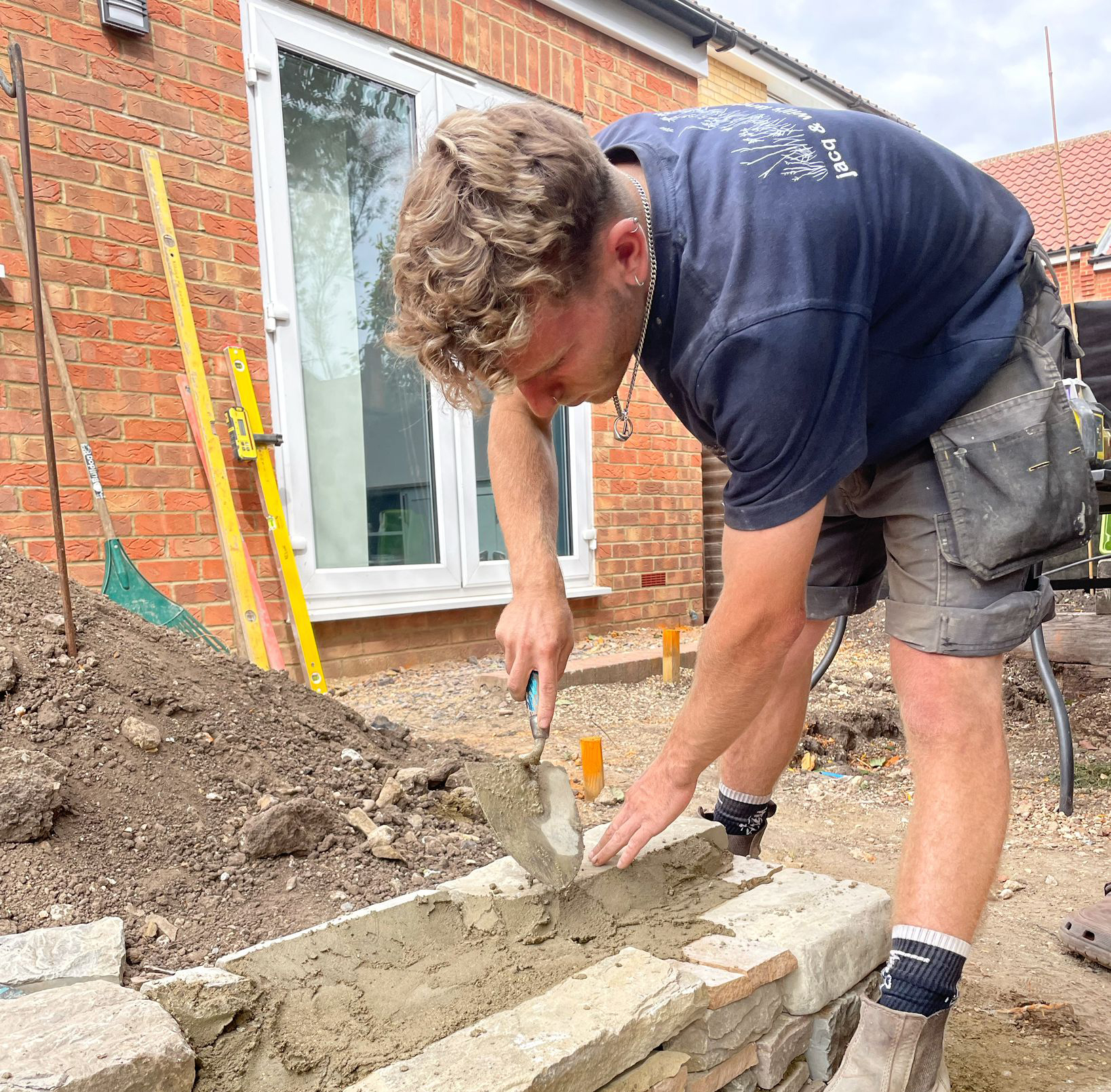 We are looking for an enthusiastic, hardworking individual who has a keen interest in learning about gardening and landscaping. The successful candidate will have training at Writtle University College studying 'Horticulture & Landscape Operative – Level 2 Apprenticeship' one day per week, (there is a train from Whittlesford and shuttle bus to the college), whilst working the other 4 days building skillsets and putting theory into practice with us on site.
You will gain experience in:
Brickwork
Dry Stone Walling
Fencing
Laying Patios
Turfing
Woodwork
Laying Foundations
Making Ponds
Garden Maintenance
Pruning
Planting
Mowing
Strimming
Hedge Cutting
Plant Identification
"The apprenticeship with Jacq and Will Landscapes was the perfect choice for me. Being able to receive training at Writtle once a week while also receiving expert on site training four days a week was brilliant.
The staff at Jacq and Wills Landscapes all have great knowledge of the various crafts that pull together to make a garden. They have all been very supportive throughout my apprenticeship. The breadth of opportunities that taking this course with the company have given me have been irreplaceable, and there is nothing more rewarding than being able to take part in the creation of such amazing gardens."